Did you ever see one of those videos where you are asked to look for, or follow, a specific thing through out the video? Then, at the end, they reveal that as you were watching, something large and intrusive moved around in plain sight and you never even noticed it. It's frightening how often that happens, like how I just moved from the doorway into your room as you read this.
Title:
Fear is only a verb if you let it be
Fandom:
DC Comics
Characters/Pairings:
Charlie/Renee… sort of
Prompt:
1sentence
, theme set Epsilon
Word Count:
2,612
Genre:
Varies |Db
Rating:
PG
Warnings:
…het? Kind of… dancing along the ship line at the very least
Notes:
Should I feel bad for writing this? I feel bad for writing this…
Also 05, 14 and 19 happen while Charlie is Lantern'd. 32 and 40 are references to the second Question series o/
(
Don't you dare let go of my hand
Collapse
)
Who decided they should be white text on a lime green background? 8|


JUST BECAUSE RORSCHACH WAS DROPPED DOESN'T MEAN YOU HAVE TO SHUFFLE ME NOTHING BUT BREAK UP SONGS OKAY?
ITUNES.


I wish Dustin Nguyen did a comic with him in it because his Two Face is gorgeous, aghhhhhhh

And I don't even care that gorgeous and Two Face should never be in the same sentence ever, AAAGHHH




/rolls away
I can't decide between Tim Sale!art or Michael Lark!art for Two Face icons, aghhh


Way to be, DC. Way to be.
That was pretty smooth guys, saying the Question and Batwoman would return in the next Detective Comics and then... not having them.
(
rambleramble
Collapse
)
On another note, my application to Walmart got rejected before they even looked at it. How sad is that...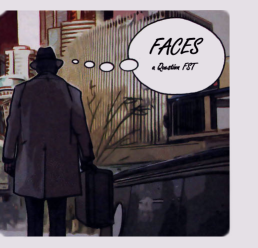 In which I subject you all to my ah... interesting taste in music.
(
Under here
Collapse
)
Current Mood:

amused
Current Mood:

blah

Current Music:

This Bitter Earth by Dinah Washington